A "demand food party that awakens your sleeping gastronomic DNA
A day full of Christmas joy in every street
Today's food is like a gift that will melt even a frozen body
It will make your special moment happier
Today's food, "cake"

A delicious cake starts with a fresh egg.
Add sugar to the frothy egg to melt the sweetness
The flour is as fine as snow and kneaded.
If the dough hides its appearance in a hot oven
An irresistible scent is beginning to fill up more and more.
The cake's spectacular transformation starts now!
If you put strawberries in between to add freshness and finish with fresh cream
The perfect balance of sweetness and softness that fills your mouth
More enchanting
The lure of sweetness that is more lethal
Cakes that will make this Christmas warmer and richer
It looks really delicious.
Well, from now on
What to go before closing the door selected by the Demand Gourmet
Here are some "cake" restaurants
The first
A roll cake restaurant that offers a variety of flavors
'Sweets Planet' in Nonhyeon-dong, Seoul
A clean interior full of sweetness
Moist bread made by melting time and sincerity
The perfect blend of sweet cream
A place where you can enjoy roll cakes that pop in your mouth
With the bakery that appears in the green tea roll cake section of the Japanese drama "The Lone Gourmet"
Sweets Planet with the same interior
This is a place where you can find not only roll cakes but also a wide variety of sweets
Signature menu "black tea roll cake"
The gradation of sweetness that spreads in your mouth the moment you eat it!
Crispy and moist bread that captures the softness of cream and
The crispy surface that added charm to the moist bread
Grind the dried black tea leaves directly and mix them with the meringue prepared in advance
Carefully knit line by line to create a shape

A sheet that becomes crispy as it is baked with a fine layer of powdered sugar
Add black tea leaves to the boiling cream and add the cream that has been steeped for 5 minutes
A black tea roll cake where you can enjoy the rich flavor of black tea
"Choco roll cake"
To the bread dough made by adding cocoa powder
Add sweet cream
Put on chocolate cream made from a mixture of chocolate and butter
Chocolate roll cake where you can enjoy the deep and rich flavor of chocolate
"Mocha roll cake"
Caramelized almond powder enhances the flavor of the mocha roll cake
A roll cake with a rough, moist texture
The exterior is clunky, but you can feel the pride in the taste
"Pure white cheesecake"
A unique cross-section revealed when you cut a plain white cake

An attractive cake with a subtle cheese scent
Han Joo-pyeong: A roll cake shop with unrivaled flavors
Second

A cake full of cream that melts in your mouth
'Dujame' in Sinsa-dong, Seoul
A place where people who want to enjoy a relaxing afternoon gather
A sweet and crunchy 'cloud cake' with soft cream
"Caramel salt cake" with an attractive combination of sweet and salty dressed in a sweet caramel coat
"Strawberry whipped cream cake" filled with fresh strawberries and soft whipped cream
A place where you can enjoy cakes that are as soft as the sun on a warm afternoon
On Garosu-gil, where the commercial district is rapidly changing
"Dujami," a dessert cafe that has kept its place for 8 years
Signature menu "Cloud Dong Dong Cake"
Chocolate crunch, pistachio sheet, hardened sheet with chocolate mousse
If you put sook in soft mousse cream
A cloud cake with a taste that makes you feel light is ready!
If you split it in half and eat it with a sheet!

The attractive flavor that adds crispness and fresh flavor to the soft texture of the dream is excellent
"Caramel salt cake"
The exterior is coated with a subtle brown caramel and
A mousse cake made by putting chocolate mousse and caramel mousse between chocolate sheets
Pour the thick-boiled caramel over the cold-hardened mousse cake
After applying a sweet coating
If you add finely grated salt and dainty mini macaroons
The classic sweet and salty flavor! The caramel salt cake is ready!
The combination of chocolate mousse and caramel mousse, which might be too sweet on your own, is excellent.
A more delicious cake that brings out the unique aroma of the ingredients rather than sweetness
"Strawberry cream cake"
Fully armed with freshness! Strawberry whipped cream cake
Fresh cream made by mixing various types of animal whipped cream to make the most of its natural softness
It is characterized by reducing sugar and reducing sweetness
The combination of soft sheets and fresh cream that brings out the flavor of fresh strawberries is excellent
Fresh cream with a clean and fresh flavor
The crunchiness of seasonal strawberries, which are the tastiest now
Han Joo-pyeong: Recommended place for those who don't like sweet cakes
The third
A place where you can enjoy healthy homemade cakes
Seoul Itaewon 'Chieri'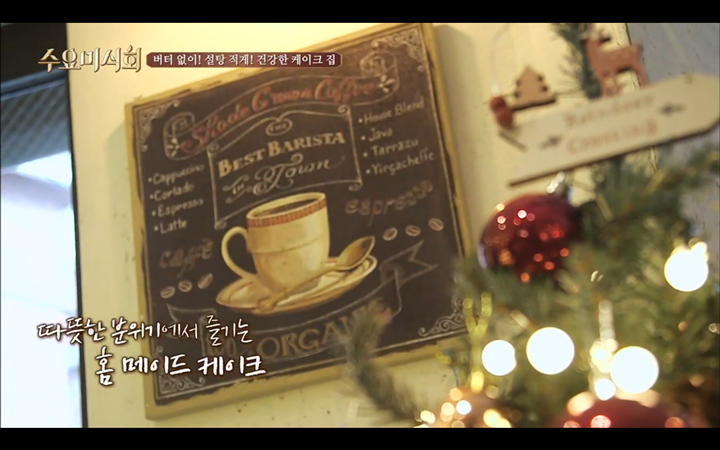 A homemade cake specialty store that you can enjoy in a warm atmosphere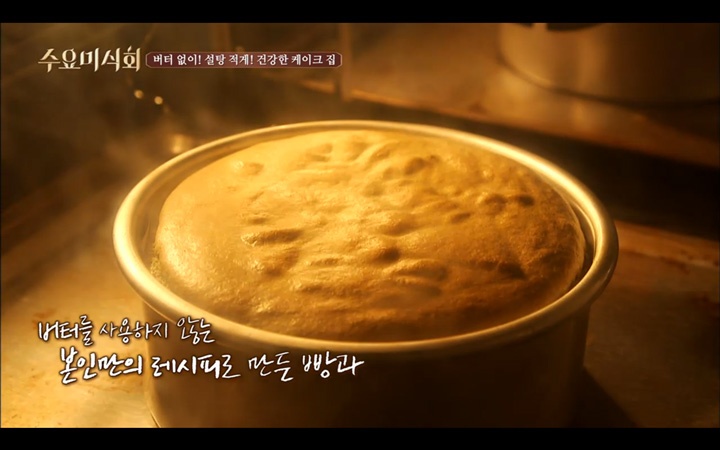 Bread made with your own recipe that does not use butter and
A rustic yet healthy cake made with homemade cream
A place where you can enjoy a nostalgic cake filled with grandma's heart
"Chieri" has a small and nostalgic atmosphere rather than a flashy cafe
As befits the modifier "a place that sells healthy cakes"
Under the concept of homemade cake, without using butter
A place that literally offers healthy cakes that exclude sugar as much as possible
This place's signature dish, "Grandma's Cake"
A menu inspired by English grandmothers who baked cakes for their grandchildren with good ingredients
It's a rough texture that can be favored or disliked
Grandma's cake makes you think about the health of the eater
Properly mix brown rice and rice flour instead of wheat flour
It's not a mild flavor, but it contains nutrients
A cake that is not a sweet dessert, but a main dish-like cake that will soothe your thirst
'Carrot cake'
Carrot cake made by adding sliced carrots to flour dough to enhance the sweetness
The natural flavor of carrots that live softly inside the cake!
Han Joo-pyeong: A place where likes and dislikes are mixed, but enthusiasts are definitely popular