A "demand food party that awakens your sleeping food DNA
A narrow alley where the lives of the residents melt between small buildings
A special wind blows through an ordinary neighborhood.
If you go to a hidden secret space
The food you've only seen in pictures will magically unfold before your eyes.
Unique restaurants in an old alley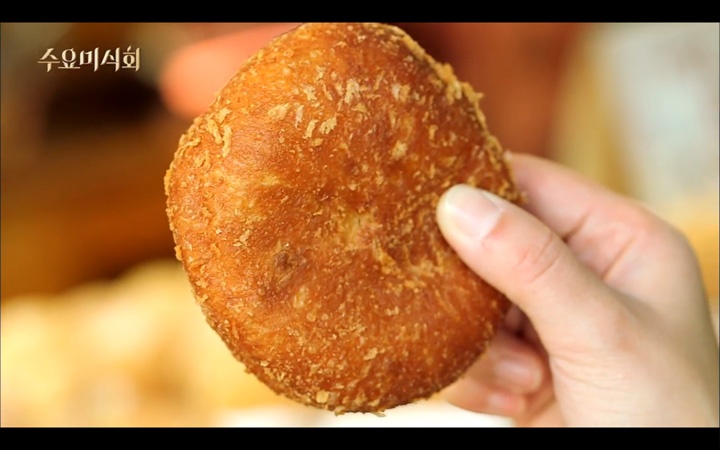 Mangwon Market, a place of life for residents and the flower of Mangwon-dong!
Cheap and tasty food is a privilege given by a market full of hospitality.
When you enter the alley, you'll be greeted by the simple yet comfortable taste that has been with the residents for a long time
We are also looking forward to new, unique flavors.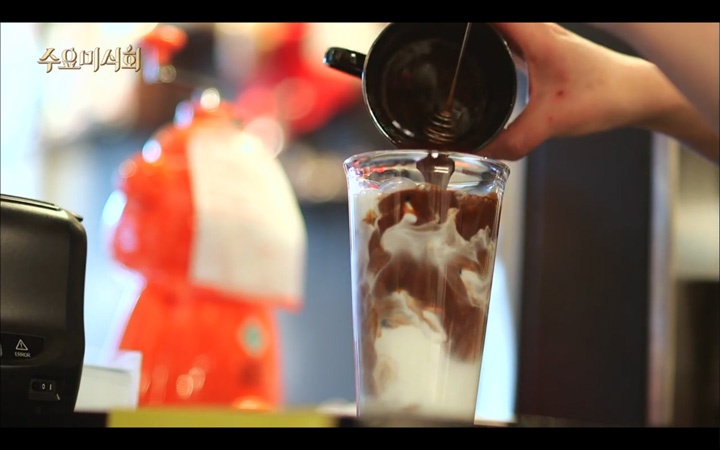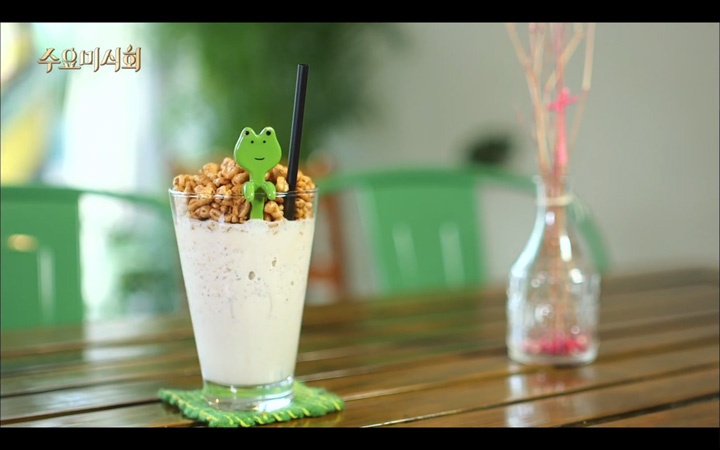 Creative flavors and visuals created at the fingertips of young bosses
It's not big and flashy, but it has a unique atmosphere with its own colors
Create a new gourmet alley with exotic flavors
A town where a youthful sensibility steeped in an old street created a new landscape
Today's topic, 'Mangwon-dong'
'Mangridan-gil, 'a new hot spot after Garosu-gil and Gyeongridan-gil
Mangli Dan-gil: A word that refers to all the alleys that stretch around Mangwon Market in Mangwon-dong
Stylish cafes and restaurants hidden among the alleys
Mangwon-dong+ Gyeongridan-gil = Go to the charms of Mangridan-gil!
A place of life for the indigenous people who have lived in Mangwon-dong
A town where old shops of indigenous people and unique shops coexist
Mangwon-dong is an area with a lower water level than the Han River, and Mangwon-dong used to be mostly buttercup fields
Seoul suddenly began to expand significantly in the 1960s
Mangwon-dong was developed as a residential complex for the population flowing into Seoul in the 1970s
Mangwon-dong still has old red brick houses
<Why is the quiet Mangwon-dong bustling? >
On the outside, it looks like an ordinary residential complex, but!
Stores hidden like treasures in narrow streets
The narrow alley in front of the small shop is bustling with customers waiting

#망리단길 in SNS
The charm of Mangwon-dong makes you want to take pictures!
The reason Mangwon-dong opened was its unique stores!
Unique cafes and delicious restaurants are starting to go viral through social media
<If you go to Mangwon-dong, you must go to Mangwon Market! >
A place with lots of food that catches the eye
'Mangwon Market' where happiness of 10,000 won is possible
Chicken Gangjeong, Gimbap, Croquette, Bread, Pretzel, Rice Cake, Acorn Cake, Fish Cake, and more!
Mangwon Market is full of diverse food
Chicken Gangjeong made by mixing well-fried chicken with sweet and spicy condiments
Crispy homemade croquettes and sweet pretzels!
1,000 won for 3 to 4 pieces! A variety of breads to choose from
Eat at Mangwon Market and have a light cup of tea at Mangli Dan-gil
Go straight in the direction of Han River at Mangwon Market
A date course that led through a tunnel to the Hangang Mangwon district
The lights of Seongsan Bridge blended with the Han River
A romantic date course reminiscent of a painting
Well, from now on
What to go before closing the door selected by the Demand Gourmet
Here is an introduction to the "Mangwon-dong" restaurant.
The first dining room

Sundae soup that filled the stomachs of the residents of Mangwon-dong for 30 years
Mangwon-dong 'Sundae Ilbanji'
A restaurant that has enjoyed a warm feeling with the residents of Mangwon-dong for 30 years

Handmade sundae made of sturdy, large windows
With hearty pork offal and rich beef bone broth
A place where you can feel the rich taste of a mother in the cold winter
During break time
The owner's wife's commitment to making handmade sundae to maintain the flavor that has continued for 30 years
The savory flavor of perilla and pork bone broth that goes well without the flavor

"Sundae soup" is a blend of sesame leaves that add flavor

Hearty meat that floats endlessly!
A lot of badger fighting, snow meat, daechang sundae, and head meat
An addition to sundae soup that has a firm texture one by one
"Daechang Sundae," a neatly trimmed large window that perfectly captures your appetite
Sundae has a soft texture that blends well with various beef ingredients
A taste that passes smoothly without any objection!
There are a whopping 20 kinds of ingredients in sundae!
Use fresh vegetables of the day as ingredients in sundae

Daechang Sundae, where you can enjoy a variety of flavors unique to handmade sundae, and enjoy the taste of artisans

The fresh sundae flavor is excellent due to the appropriate ratio of vegetables!
Han Joo-pyeong: Sundae Gukjip with an atmosphere unique to Mangwon-dong
Second dining room
Travel the world with food! Multinational family restaurant
'Juoil Restaurant' in Mangwon-dong
A simple restaurant located in an alley in Mangwon-dong
However, exotic dishes that are far from simple are being prepared in that kitchen!
From the taste of an extraordinary menu that seems normal to the sensuous plating
A place that shows the charm of Mangwon-dong!
A photo spot on Mangridan-gil the moment you just saw the visuals!
It is a place where you can enjoy international cuisine by reinventing memories from traveling around the world with food
A unique place where you cook with recipes you've researched and developed yourself
The first menu, "Chicken and Shrimp Gumbo"
The visuals are similar to curry, but curry NO!
Put all the ingredients in one
There are also plenty of strong spices to catch the scent that hits it
Add chicken, sausage, etc.
"Chicken gumbo" is made by adding tomato sauce and then cooking for a long time
Shrimp chicken gumbo with an appealing flavor with plain ingredients
A style that Korean men would love because it contains black rice and feels like gukbap
The slight spiciness and rich umami are excellent
Second menu, "Butter Chicken Curry"
A fantastic combination of 'half-boiled egg+rice+curry'!

Curry with an impressive soft texture
Without using water at all
Add various ingredients such as butter, tomato, roux, and milk
A format to make a base by grinding it like a sauce
Japanese Curry No, Indian Curry No
Like gumbo, "butter chicken curry," whose origin is unknown but has an interesting flavor
Han Joo-pyeong: A place where you can enjoy delicious gumbo, a menu that is still unfamiliar in Korea
The third dining room
Soft and crispy glutinous rice soup and refreshing oyster noodles
Mangwon-dong 'Dongil-ro'
A small, spectacular space
Guillang noodles made with care over a long period of time using fresh ingredients and
You can enjoy glutinous rice sweet and sour pork that first catches your eye with its visuals
A 'hot spot in Mangwon-dong' full of taste and sincerity
"Glutinous rice sweet and sour pork" with visuals you really want to eat
Pile up sweet and sour pork that can be eaten in one bite like a pagoda
Glutinous rice soup with lots of young leaves
Thinly sliced onions to bring out the flavor
The perfect balance of flavors between fried meat and onions
The sweet and sour pork that sticks to the mouth is perfect, even the pleasant texture of the meat
First, add glutinous rice soaked in white wine to make glutinous rice paste
Dough made from boiled glutinous rice by properly mixing potato starch and glutinous rice
Potato starch that enhances the crunchiness of the outer surface and
Glutinous rice soup made with glutinous rice paste to add chewiness to the inside of the tempura
Old-fashioned sweet and sour pork full of the flavor of glutinous rice!
Add lightly fried chicken to the sauce broth, Chinese soy sauce soaked directly in green onions, vinegar, lemon, etc.
Use sauce broth made by boiling for a long time
The body feel from the sauce itself is also excellent!
The next dish suitable for winter, "Guldang noodles"
Full of the scent of the sea preserved from seasonal oysters~
Thinly sliced red pepper captures the heavy flavor of oyster noodles
Refreshing steamed noodles with thinly sliced garlic that adds acidity as it ripens to make you feel light
All ingredients such as blue crab, shrimp, and mussels are fresh
"Hama Champon" with a deep, spicy flavor

Ingredients that have been carefully touched one by one are combined
Even the "sheepskin" that makes you feel moved when you take a bite
Note that after 8 p.m., my son, who is receiving recipes from his father, runs the tavern!
Han Joo-pyeong: The unforgettable chewiness of glutinous rice soup and pork