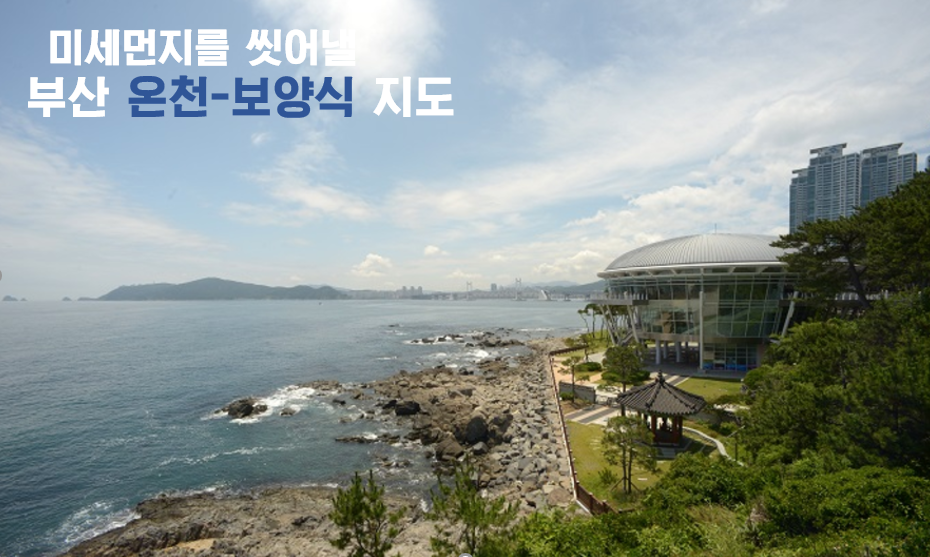 My whole body feels stuffy due to fine dust. Just because the weather was just right and I didn't shed a drop of sweat
When I get home, I feel so mischievous that I start by taking a shower. / seoul Busan food
A sharp throat that cannot be stopped by drinking water
By this point, I had become like Sara Sai's sickness.
Still, spring is spring. I wonder if I can't soak my intestines because I'm afraid of maggots,
I can't give up my family memories because of fine dust.
Busan is a perfect place to visit at this time of year with warm sunshine and
cool sea.
Get rid of your worries about fine dust
with Busan's hot springs and health food
How about leaving unforgettable memories with your family? / seoul Busan food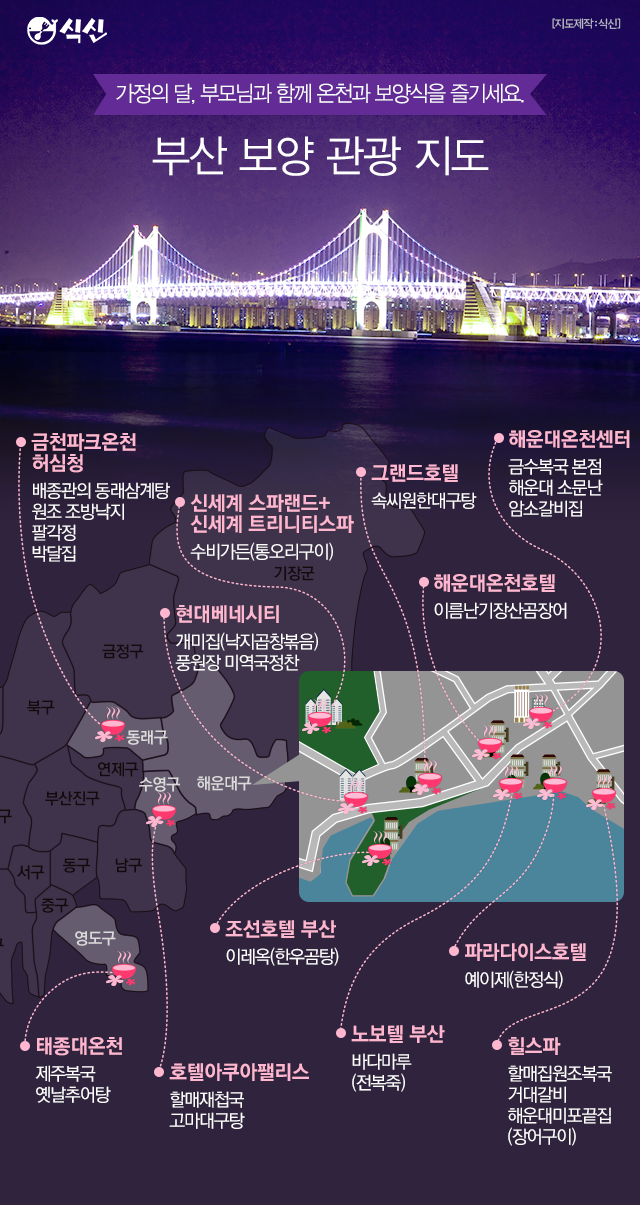 Name
location

Hot spring name

Gourmet shop

Dongnae-gu

Geumcheon Park Hot Spring Heo Shim Cheong
location

Hot spring name

Gourmet shop

Haeundae-gu

Shinsegae SpaLand+Shinsegae Trinity Spa

Grand Hotel

Haeundae Hot Spring Center

Haeundae Hot Spring Hotel

Hyundai BeneCity

Chosun Hotel Busan

Paradise Hotel

Novotel Busan

Hill spa
location

Hot spring name

Gourmet shop

Suyeong-gu

Hotel Aqua Palace
location

Hot spring name

Gourmet shop

Yeongdo-gu

Taejongdae Hot Spring