A "demand food party" that awakens your sleeping food DNA
From snacks you used to enjoy easily
Homemade burgers reinvented with elegant cuisine
Depending on the material to be uploaded
A different flavor was added
The crystallization of flavors that exude a variety of charms
The ultimate taste that people of all ages have fallen in love with
Today's topic is "homemade burgers."
<Why don't hamburgers have ham? >
Put the minced meat together
The people of Hamburg who grilled and ate steaks
German pronunciation in Hamburg steak
With American-style pronunciation hamburg steak
Hamburg experienced rapid industrialization
An alternative for workers who couldn't eat chunks of meat?
Affordable but hearty hamburg steak
It later passed to the US
At an exposition held in St. Louis in 1904
Transformed into the current hamburger form while serving food to many people
<What's so different about homemade burgers? >
Beef patty and cheese
Round buns and various vegetables
The ingredients contained are similar and the shapes are similar
However, homemade burgers range from patties to bread
Make it with your own hands
A homemade burger that looks like a well-prepared dish
Shiny, vibrant vegetables
Homemade bread and homemade patties
I also take care of the vegetables myself from beginning to end!
Selected by the Demand Gourmet Association from now on
Here are some "homemade burger" restaurants you should go to before closing.
The first restaurant

A homemade burger joint that combines crispy buns and flavorful avocados
'Downtowner' in Hannam-dong
Modern interior and interior with a youthful feel
Crispy baked bun and juicy patty
A variety of flavors that are piled up one by one
The soft, savory flavor of avocado
A place where you can enjoy a different kind of homemade burger
A brand new homemade burger shop that is only 1 year old
A must go place if you are a burger enthusiast!
Homemade burger made by the owner who spent his school years in the US
Whole pepper that sticks to a relatively thin patty
After adding the flavor of cheddar cheese, onions, and bacon
A charming burger with a pungent flavor finished with avocado
Depending on what ingredients you eat it with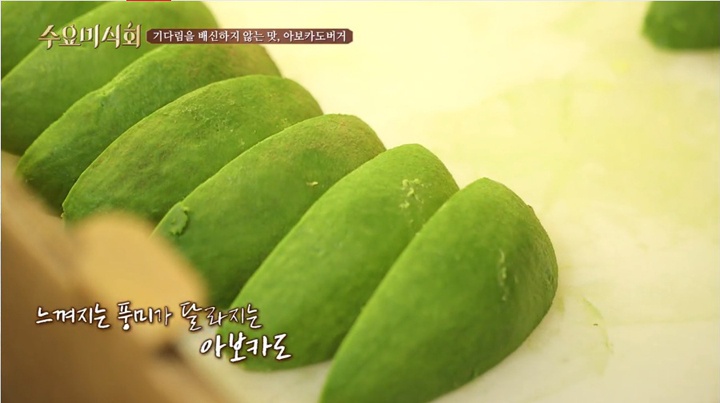 Avocados that change the flavor you can feel
Shyly revealing flavors among various ingredients
Avocados that blend smoothly
Roasted onions that capture the texture of avocado
An avocado burger with a great combination of ingredients
Han Joo-pyeong: I've been waiting for you!
Second dining room

In a pub with a relaxed atmosphere
A place where you can enjoy homemade burgers and craft beer together
'Copper Room' in Samseong-dong
Relieve excessive stress while enjoying various sports
Enjoying a sports pub full of youthful sensibility
Thick homemade patties and savory cheese
Classic coffee single
A classic cheeseburger
Put a special sauce on a hamburger bun baked by yourself
After putting savory and salty cheese on a juicy patty
Put fresh romaine lettuce and tomatoes
Copper single with an excellent soft texture
Baked at the store using a recipe developed by myself
Soft yet chewy hamburger bun
The cheese scent is strong
The aroma of meat supports the back
Even the soft texture of a bun
It's salty on the first bite, but the more you chew it, the more you harmonize
The second menu is a pulled pork slider
Favorite pulled pork for barbecue parties in the US
To aged whole meat
Season with various spices
After cooking at a low temperature for a long time
Tear it off with your hands into chunks, mix with barbecue sauce, and
Pulled pork slider topped with pickled onions to add freshness
The brewery seen from behind the glass in the store
The brewmaster directly manages the entire process from barley to beer
A glass of deliciously aged craft beer under systematic management
A beer sampler where you can enjoy a variety of craft beers
Han Joo-pyeong: Beer is better than cola!

Second dining room

A place where you can enjoy classic burgers recognized by foreigners
"Fire Bell" in Daechi-dong
A small homemade burger shop with an American feel
Put cheese and bacon on the patties you make every day
Finished with fresh vegetables and a savory bun
Classic burger classic
Captivating the tastes of Korean people as well as foreigners
A place where you can enjoy well-balanced burgers
A homemade burger shop located in Daechi-dong Academy Alley
Rookie Burger, the signature dish of this restaurant
A classic cheeseburger with only buns, patties, cheese, and roasted onions
Rookie Burger, the classic cheeseburger
A patty with a rich flavor of meat, as if it had just come out of the grill
The reason for the impactful flavor is the beef three-layer patty
After grating the appropriate combination of sirloin and beef ribs
After an aging period of about 6 days
A patty baked with lots of gravy
Season only one side with salt and pepper to create a light flavor
Start making easy-to-eat patties that even kids can eat
Bacon, onion, pickles, tomato, romaine and
Basic burger with homemade sauce

A burger with the fresh texture of vegetables
American-style pickles that only taste sour
Another element of acidity, animal sauce
Another flavor stealer Mac and cheese
From just the right amount of salinity to the deep flavor of cheese
Grind the jalapenos to add flavor and capture the feeling
Mac and cheese that adds adult taste to kids' food

Han Joo-pyeong: Feels great! feeling!