On the 18th, Incheon Airport Passenger Terminal 2 opened with worldwide attention. In addition to the clean and comfortable facilities, a number of delicious restaurants came in. You can find things like
standing in line to eat Shook Shook Burger, and Korean food midam street where you can enjoy traditional Korean food in the form of a food court. We will introduce BEST5, a
gourmet restaurant at Incheon Airport Terminal 2 that can attract not only Koreans who use the airport but also foreigners.
1. "Peace Ok," a Korean food that foreigners can enjoy together
"Pyeonghwaok" is a Korean restaurant by Chef Lim Jeong-sik, the 'Jeong Diner, 'which received 2
Michelin stars in 2018. I expressed the hope that food would bring South and
North Korea together. The main menu of Pyeonghwaok is "gomguk soup," which contains various parts of beef in a hot, deep-flavored soup that fills the stomach. The food is seasoned to suit the tastes of not only Koreans but also foreigners.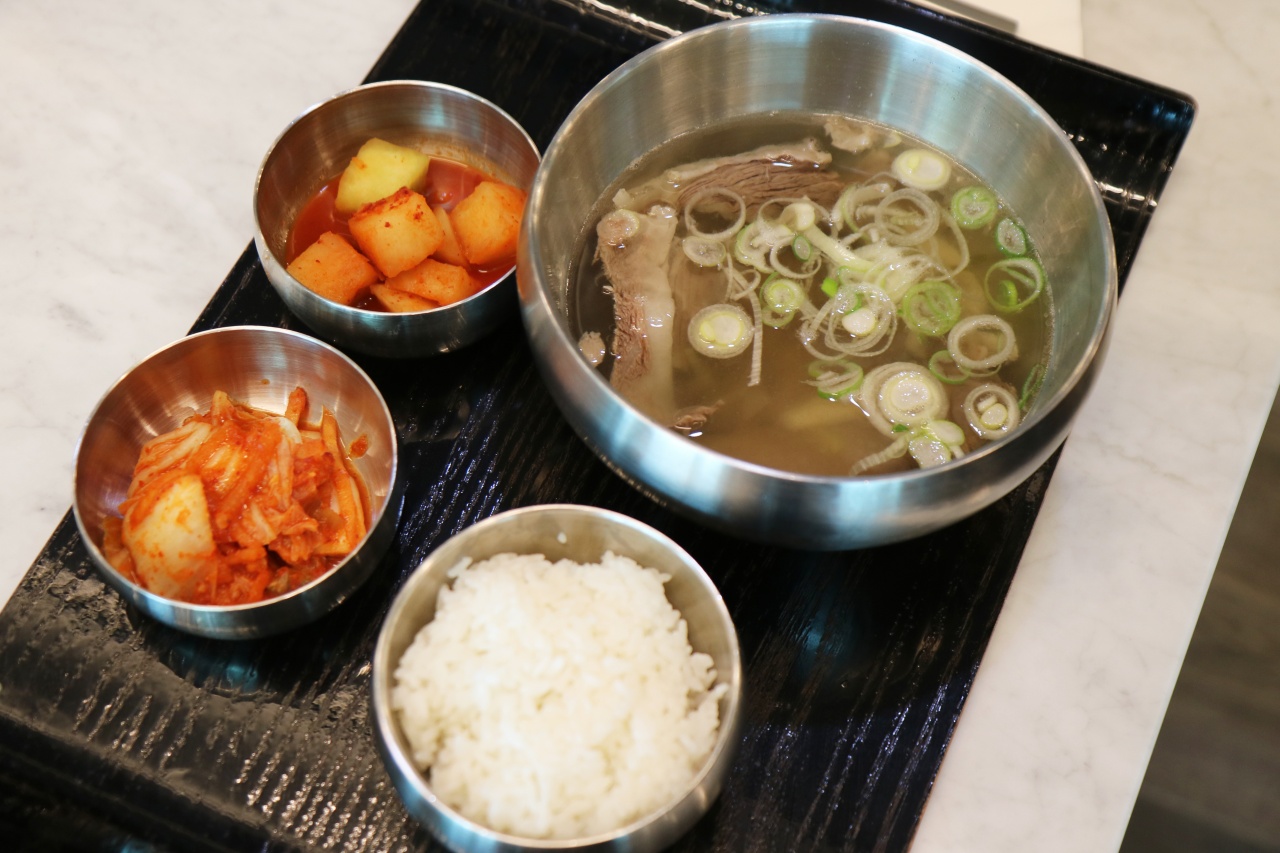 *Source: Shikigami Contents Team
*Source: Shikigami Contents Team

▲Location: 272, Gonghang-ro, Jung-gu, Incheon, 4th floor, central area
▲Opening hours: 06:00 to 22:00 every day ▲Price: Yanggomguk soup 15,000 won, steamed kimchi rice
15,000 won ▲Review (Shikigin Slowdiaun): Recommended when you want to eat a hearty and warm soup!!
2. 'MeetBowl', a simple meal you can enjoy
"MeetBowl" is a brand of "young merchants" that helps young people start businesses. They sell steak and rice bowls as the main menu. Since it is cooked using the sous vide cooking method, it is characterized by being moist and soft without the smell of meat. Use beef, chicken breast, pork
tenderloin, etc. You can enjoy it with Korean craft beer.
*Source: Shikigami Contents Team
*Source: Shikigami Contents Team

▲Location: Near the arrival hall B in the general area on the 1st floor, 272, Gonghang-ro,
Jung-gu, Incheon ▲Opening hours: 06:00 to 22:00 every day ▲Price:
Beef bowl 10,000 won , special rice bowl 14,000 won, chicken breast steak 9,000 won
▲Review (flower flavor): I recommended the chicken breast steak, and it was nice that it was
soft and had lots of vegetables ~