A "demand food party" that awakens your sleeping taste DNA
Why is Budae Jjigae delicious?
Of that flavor
If you listen to "Quick Incident,"
For sharp kimchi
Savory tofu and cheese
Soft noodles and
Ham and sausages are in full swing!
Various materials
A splendid encounter
It's really hard even if it's not tasty
Today's food, "Budae Jjjigae"
Before you pick up a spoon
Know this and eat it!
Uijeongbu Budae Jjigae VS Songtan Budae Jjigae
Uijeongbu Budae Jjigae – North Korean Food Style vs. Songtan Budae Jjigae – Namdo Food Style
        Â
Uijeongbu Budae Jjigae
A flavor that usually reminds me of a sharp and refreshing kimchi stew
With a refreshing and refreshing soup flavor
'Uijeongbu Budae Jjigae' hits the palate
Seems like an upgrade to kimchi stew
With sharp kimchi
An exquisite combination of ham and sausage
Unique to Uijeongbu Budae Jjigae
The sharp and deep flavor of the soup
The point is usually the spicy and rich flavor of the soup
"Songtan Budae Jjigae," a rich combination of sari and cheese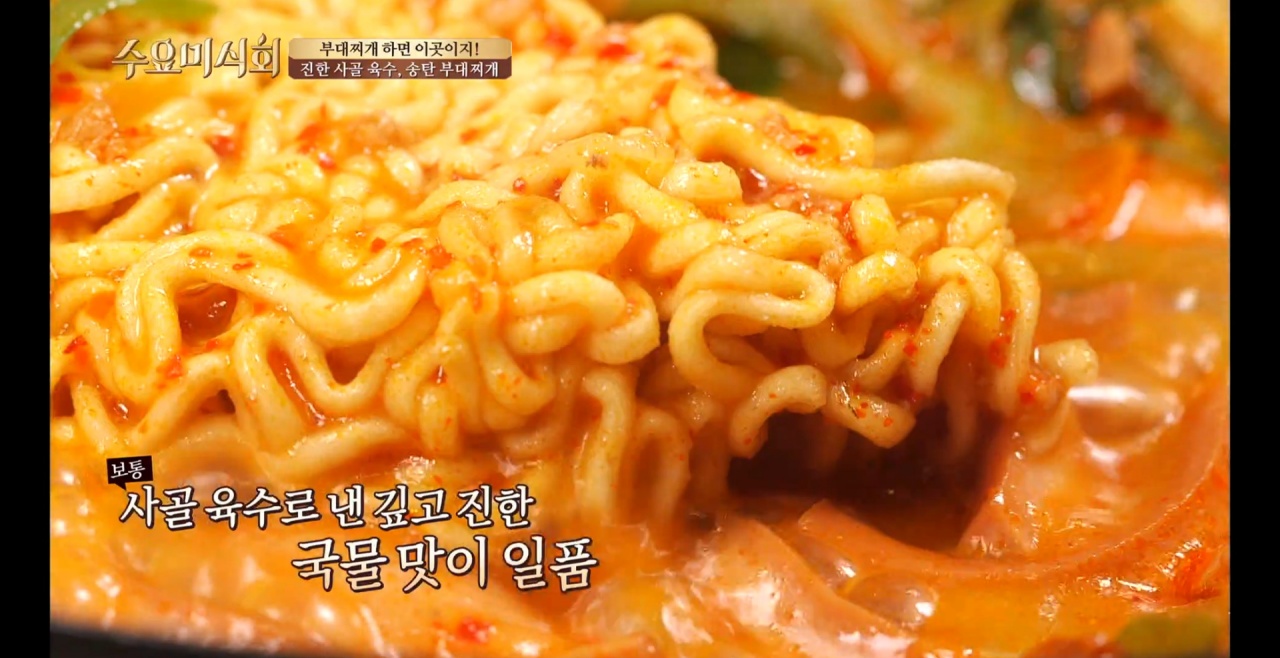 Deep and rich in beef bone broth
The flavor of the soup is excellent
When it boils, the more it boils, the ingredients and broth
A place where you can enjoy a heavy flavor
A colourful collaboration of diverse ingredients
Songtan Budae Jjigae
Selected by the Demand Gourmet Association from now on
Here are some "Budae Jjjigae" restaurants you should go to before you close.
The first restaurant
A sharp soup with plenty of kimchi
A house where the umami of ham and sausage is delicious
Itaewon, 'Goam Restaurant'
A youth town full of foreigners
Guarding the alley for a long time
A place with a hearty flavor
The one that fits a full pot
Picking up the ingredients and eating them is a lot of fun
Â
The sharp yet refreshing soup is attractive
House with Budae Jjigae
This restaurant's signature dish "Budae Jjigae"
Budae jjjjigae that is sharp yet full of umami
For a spacious treat
Put a full scoop of Budae Jjigae
Grabbed and filled with soup
One bite of rice and ham
Sausages that have a good chewy flavor and
A small but rich sausage
Indispensible
Add plenty of ham
Marinate ground pork
Shape them one by one
Plenty of vermicelli and green onions
If you pour in a cool broth
The feeling of fullness is slowing down
Sharp Budae Jjigae completed
Han Joo-pyeong: Sausage, I like you
Second restaurant
From cool soup to buttercup
A place where you can enjoy refreshing Budae Jjigae
Yeoksam-dong, 'Daewoo Restaurant'
Tall buildings between woods
Busy office workers
A house located in the bustling city center
The pot is not full
Various materials
Full of spring energy
Even the fragrance of buttercup
Without getting tired
Budae jjjjigae that keep getting hands on
Sizzling in butter~
Even a plump sausage
Capturing the taste buds of office workers
What is a delicious dish
The house you've been waiting for
This restaurant's signature dish "Budae Jjigae"
A flavor that blends well with buttercup and other ingredients
On top of salty sesame leaves
If you put ham and parsley on it
Budae Jjigae
Something you can enjoy in a different way
Sashimi and soup
Take plenty
If you rub it on rice, it tastes like honey
Another characteristic is udon noodles
Han Joo-pyeong: It was cool enough to wash away the fine dust.