Ikseon-dong has a unique maze of narrow streets with short buildings. As cafes, restaurants, and bars full of sensibility were created one by one, I felt that this unique sensibility became the identity that explains Ikseon-dong. Here are 5 of the best restaurants in Ikseon-dong that are perfect for winter.
1. Enjoying the sea in Ikseon-dong, 'Jagalchi'
Amabile.song's blog
A small-sized seafood pot like a cute neighborhood. It's like sitting on a blue plastic table and eating a cup of soju on a fresh seafood snack will make your heart flush. The main menu is raw sashimi, which is eaten with plenty of vegetables and sashimi cut into large pieces. The rich flavor of the whole bone soup is also very popular in winter.
[Tips for eating]
▲Location: 43, Samil-daero 30-gil, Jongno-gu, Seoul
▲Business hours: 16:30 ~ 03:00
▲Price: 35,000 won for a single meal, 29,000 won for a full meal
▲Testimonial (Spotted Food): I came here just for a quick bite. I think this place is always popular. If you sit on the terrace, the atmosphere is amazing.
2. Kyoto, 'Cheongsu-dang' in downtown Ikseon-dong
_eunmyeodeulda_'s Instagram
As soon as you enter the main gate, you can see the lush bamboo forest and Genggeumdashi, where the water flows gently, making you feel as if you have traveled to Japan. In the evening, I leave the lights on along the stone path, and I get drunk in a different mood than during the day. Coffee is served as a drip only. Since coffee is brewed without a break, the inside of the cafe is filled with the aroma of coffee along with the sound of water flowing.
[Tips for eating]
▲Location: 31-9, Donhwamun-ro 11na-gil, Jongno-gu, Seoul
▲Business hours: 11:30 ~ 22:00
▲Price: Stone drip coffee 5,800 won, matcha cream milk 7,500 won, original souffle castella 15,000 won
▲Review (Shikigin Sundubu Soft Tofu): The atmosphere is really nice. The wait was very long, so it was a bit due to the cold weather. I think it would be a good idea to visit on a weekday if possible
3. Enjoy a cup of coffee on the Hanok View Rooftop, 'Woods Bakery'
leekiyoung.22's Instagram
ssukleee's Instagram
The entire red brick building that plays a prominent role as a landmark in Ikseon-dong is used. The three-story rooftop is very popular because you can enjoy a panoramic view of Ikseon-dong's unique hanok. You can enjoy a variety of breads, cakes, macaroons, sandwiches, bakeries, pasta, salads, and even brunch.
[Tips for eating]
▲Location: 31, Donhwamun-ro 11na-gil, Jongno-gu, Seoul
▲Business hours: 09:00 to 22:00
▲Price: Americano 4,500 won, cafe latte 5,000 won
▲Testimonial (shikigin is a nickname): I ate hot coffee and chocolate scones because the weather was cold, and they were delicious. There are so many places with heavy weights, perfect for cooling off a cold body
4. Enjoy pasta in a cozy space, "Ikseonjabang"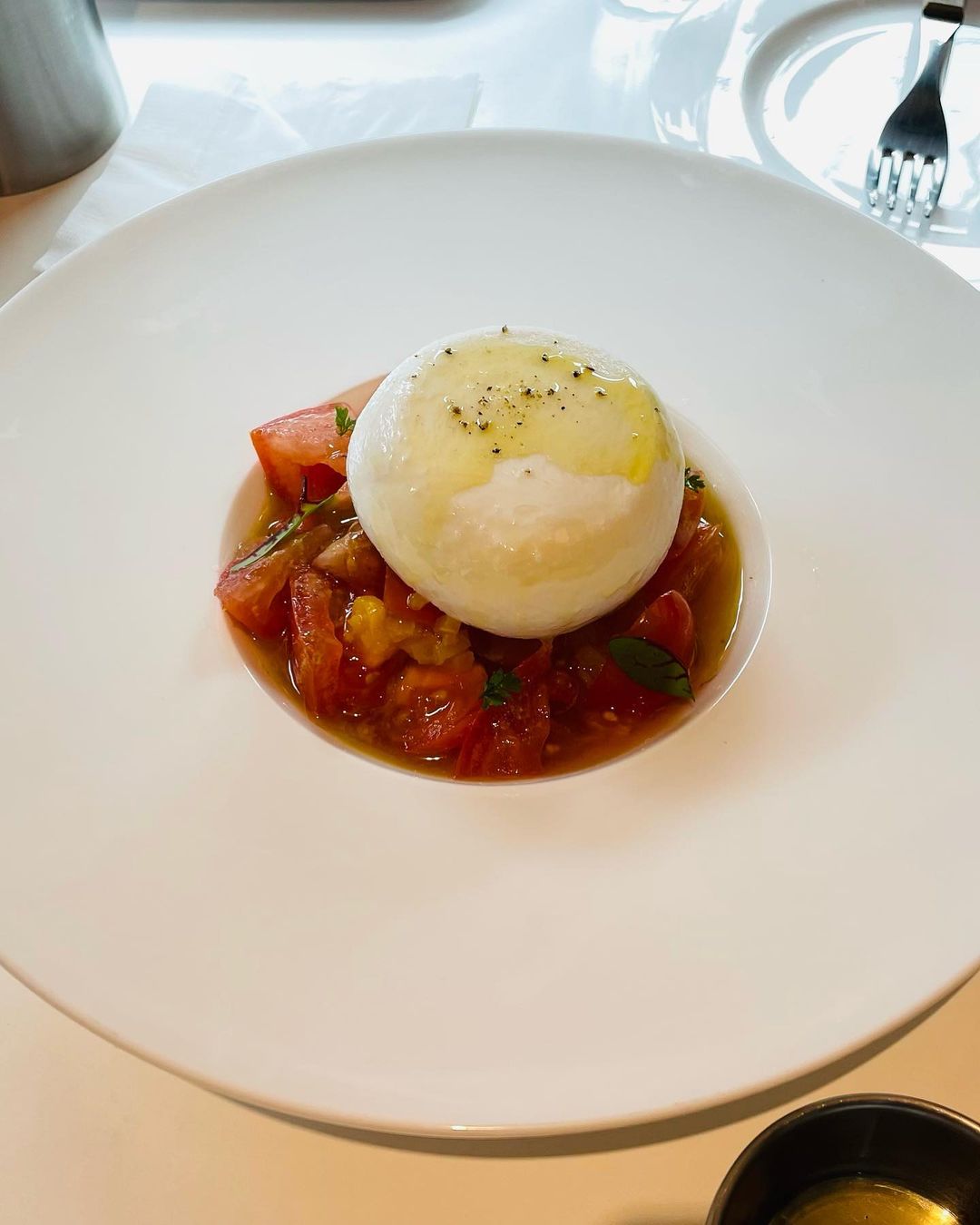 s_ju_world's Instagram
A chef from Shilla Hotel is in charge of the kitchen. The signature mascarpone cheese omelette contains the mascarpone cheese mushroom filling inside the omelette, so you can enjoy the rich, rich flavor. Seasoning shrimp rose pasta, which is a rose sauce pasta with a spicy flavor made by adding sriracha sauce, is also popular.
[Tips for eating]
▲Location: 17-21, Supyo-ro 28-gil, Jongno-gu, Seoul
▲Business hours: 11:00 to 21:00 (B/T weekdays 15:00 to 17:00)
▲Price: Mascarpone cheese omelette 17,000 won, lean steak with mushroom cream sauce 33,000 won
▲Testimonial (Shikigami Love Recipe): The wait is long, but… It's worth visiting at least once. The burrata cheese was delicious~
5. Soft meat and fresh yuzu kick, "well-eaten soba"
When you pass through the entrance, which has a quiet atmosphere, you will be greeted by a cozy wood-toned atmosphere. The signature is gyoza hot pot. The juice from the gyoza, vegetables, and meat made directly at the store adds to the flavor of the broth. "Beef devoured with yuzu" is tender pork meat topped with leek sauce, kimchi, and yuzu.
[Tips for eating]
▲Location: 73, Yulgok-ro 8-gil, Jongno-gu, Seoul
▲Business hours: 11:30 ~ 21:00 (B/T weekdays 15:00 ~ 16:30)
▲Price: Soba dumpling hot pot 10,000 won, pork without yuzu 18,000 won
▲Review (Shikigami soookyu): A place where the dumpling hot pot and makguksu were really delicious!!! It was a great place to enjoy after work with friends. Hehe ah, I ordered a makgeolli sample and it came out with flowers on the glass, which was so pretty:)
---
*The copyright of this post belongs to Shikigami, and the original link and source must be posted when using the post.
*This post can only be used for non-profit purposes and cannot be modified or used in other creative works.