Now that it's been more than 2 years since the COVID-19 virus first appeared, the number of cases per day is approaching 50,000, and we are going through a more difficult period than ever. A restaurant with a room had the advantage of being able to enjoy a private meal without disturbing others, but the added advantage of being safe at this time of year has become even more popular. This week, I'm going to introduce 5 of the best restaurants with safe rooms to eat out.
1. Cantonese fine dining, Hannam-dong 'Jue'
amodomus's Instagram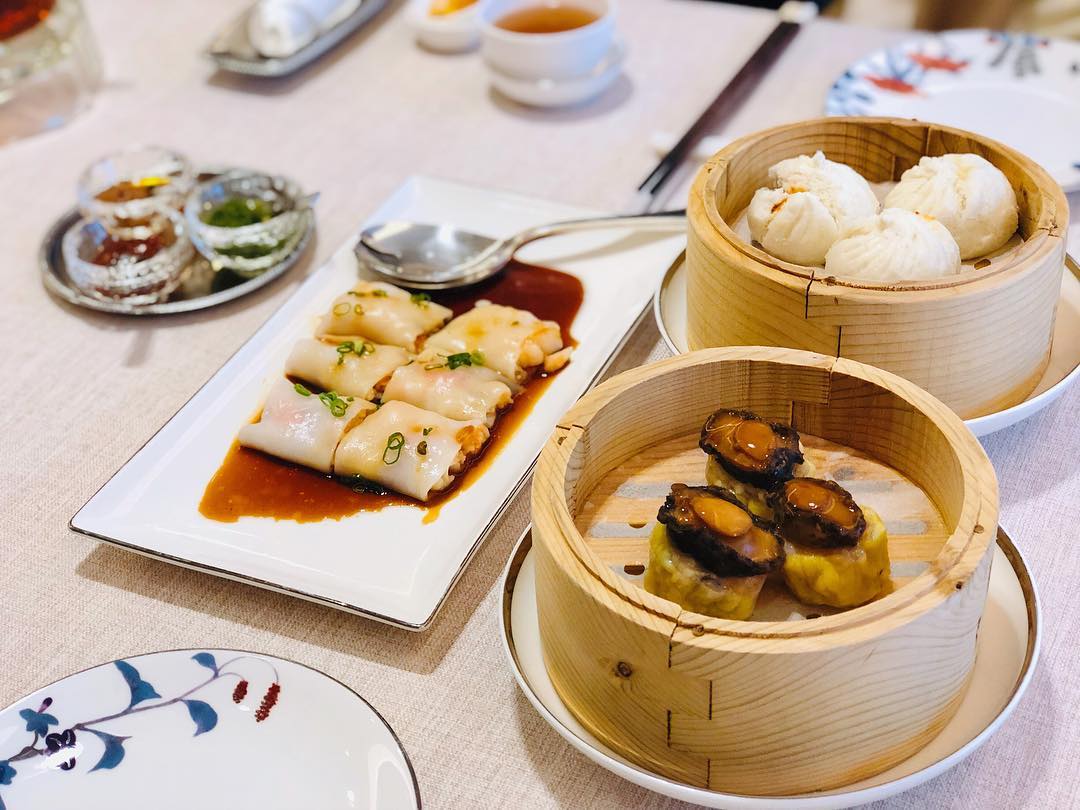 SUNNYYSHONG's Instagram
A Chinese restaurant that is always popular for its classy and sophisticated atmosphere. Dim sum and Peking duck are famous. If you order a course meal, you can make a room reservation, but the calm and elegant rooms have windows and a nice sense of openness. Dim sum is included in the course, but we recommend adding "shrimp changpun," which has an attractive texture of chewy rice and a chewy texture of shrimp.
[Tips for eating]
▲Location: 3-1 Hannam-dong, Yongsan-gu, Seoul
▲Business hours: 11:30 ~ 22:00 (B/T 15:00 ~ 18:00)
▲Price: Baron Course (lunch) 88,000 won, Earl Course (dinner) 128,000 won
▲Testimonial (She's a cute girl): The atmosphere is so good that I definitely want to go to this place with my parents next time. There are various set menus, and it's great to enjoy dim sum as a single item.
2. "Nan Hyang" in Sinchon, a basic Chinese course meal made without condiments
_yummy__yam's Instagram
_yummy__yam's Instagram
A large Chinese restaurant close to Sinchon Station. Although the store has been in business for about 25 years, it stands out for its clean and comfortable interior. The rooms are diverse and the customer service is as natural as flowing through the water. The lunch course "Naan" is a great value for money because you can choose a meal after 5 different menus, including salad, stir-fried crab meat, shrimp, sweet and sour pork, and red pepper paste. No condiments are used in the food, so it's not irritating.
[Tips for eating]
▲Location: 67 Sinchon-ro, Seodaemun-gu, Seoul
▲Business hours: 11:30 ~ 21:30 (B/T 15:00 ~ 17:00)
▲Price: Naan (lunch course) 29,000 won, Maehyang (dinner course) 39,000 won, marbled samseon champon 13,000 won
▲Testimonial (I enjoyed eating chocolate): The food wasn't spicy or salty, and I felt like there were no condiments in it. A house worthy of praise if you go with adults
3. 'Meatball Lounge x Analog Kitchen' in Samcheong-dong, a collaboration of Kondae Hotflu
xoxo_95's Instagram
xoxo_95's Instagram
A collaboration restaurant where two famous stores from Kondae Common Ground come together. The main menu of Analog Kitchen, grilled squid, is an impressive menu with the visual appearance of whole squid coated in sauce, and it is a menu where the squid is cut well with tongs and scissors and then grated with rice. The meatball spaghetti made by Meatball Lounge is a staple seller with moist meatballs topped with a rich flavor. For less than 6 people, a room charge of 50,000 won is not included, so it's a good idea to note.
[Tips for eating]
▲Location: 89 Samcheong-ro, Jongno-gu, Seoul
▲Business hours: 11:00-22:00
▲Price: Meatball spaghetti 19,000 won, grilled rice with whole squid 19,000 won
▲Testimonial (shikigin boobooBoo): The squid rice chili was a bit spicy for me, so I liked the soy sauce. I like meatballs, and it was nice to be able to eat these with them.
4. Korean beef grill restaurant consisting only of rooms, 'So-jeong' in Hannam-dong
lim_dh_'s Instagram
lim_dh_'s Instagram
The room is small, but the walls are full of windows, so you can enjoy your meal without feeling stuffy. Using only Korean beef cows, the server in charge cooks it themselves from beginning to end. It is characterized by using good charcoal to reduce odor and smoke. As a side dish, pickles that go well with meat, salt, and wasabi are prepared. The one-bottle corkage-free policy is also an advantage.
[Tips for eating]
▲Location: 147 Jangmun-ro, Yongsan-gu, Seoul
▲Business hours: 16:00 to 23:00
▲Price: Young cow tenderloin 47,000 won, young cow cheek 42,000 won, insole meat 59,000 won
▲Review (Shikigami FirstLove1025): It's all rooms, so it's really nice in Koshi country like these days. I am very satisfied
5. Dining in an elegant conference house, city hall "Dal Gaebi"
Nalpark's Instagram
Nalpark's Instagram
Nalpark's Instagram
Dalgaebi is located between City Hall and Gwanghwamun and is well known as a venue for conferences and meetings. Being prepared so that breakfast meetings can also be held on weekdays is a big advantage. The popular "Clear Water" course consists of a course and a single item, and includes Korean dishes using seasonal ingredients such as salad, rice noodles, rice rolls, soup, and nabiani, starting with fresh, carbonated kimchi. The food is not irritating and is clean.
[Tips for eating]
▲Location: 16 Sejong-daero 19-gil, Jung-gu, Seoul
▲Business hours: 07:30 to 22:00 on weekdays, 11:30 to 22:00 on Saturdays, closed every Sunday
▲Price: Special meal set meal 44,000 won, fresh water course 77,000 won
▲Testimonial (eaten sweet potato is bad): There aren't many food ingredients, but each one has a deep flavor that makes you feel the sincerity. Excellent customer service. A perfect place for business meetings.
---
*The copyright of this post belongs to Shikigami, and the original link and source must be posted when using the post.
*This post can only be used for non-profit purposes and cannot be modified or used in other creative works.