An alley just 5 minutes down the signpost from Exit 4 of Itaewon Station. Itaewon's antique furniture street, which has an atmosphere reminiscent of a European flea market, was formed in the late 90s by buying and selling furniture sold by the US military and embassies. The way the lighting, furniture, and living supplies are displayed in a unique way is imbued with memories that are different from Itaewon's main commercial district I can feel it.
1. "Maddox Pizza ," the essence of American-style pizza
A pizza specialty store in Itaewon that recreates the style of mainland New York. They sell 7 types of 20-inch pizza in pieces, depending on your taste You can enjoy a variety of pizzas. "Margherita" is particularly popular, and the crispy texture of the dough and the light and salty toppings of cheese, tomato, and olive oil combine to make it clean You can enjoy it. If you add bacon to the "Mac & Cheese" pizza, you can enjoy a richer flavor, but the spicy one prepared at the self-service bar You can also eat it with sriracha sauce .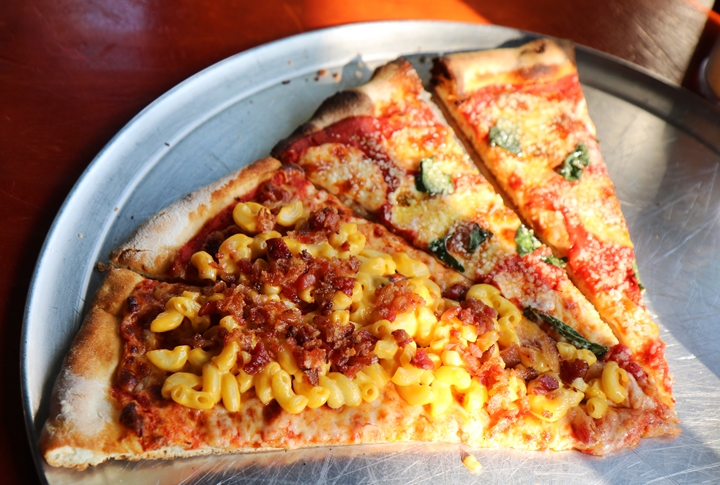 ▲Location : 26, Itaewon-ro 26-gil, Yongsan-gu ▲Opening hours: 12:00-22:00, closed on Mondays ▲Price: Cheese pizza 4,200 won, margherita 6,700 won, mac and cheese 5,400 won ▲Review (Shikigin KISHOLIC): This is the only pizzeria in Seoul where you can enjoy New York artichoke pizza. A house that upgraded the taste of domestic pizza to the next level.
2. "Hell Cafe Coffee ," where you can enjoy coffee heaven Roasters '
"Hell Cafe" is a coffee specialty store where you can enjoy rich drip coffee using coffee beans roasted directly from the store. Although it is a small space, the subtle aroma of coffee, magnificent music, and fresh flowers scattered all over the place create a unique atmosphere unique to health cafes. The signature menu here is drip coffee made directly by the barista. You can choose from 4 types of beans and Hell Café House blended beans, and you can usually choose from You can also get recommendations based on the style of coffee you like to drink. The savory Hellate made by the barista right in front of you is also popular .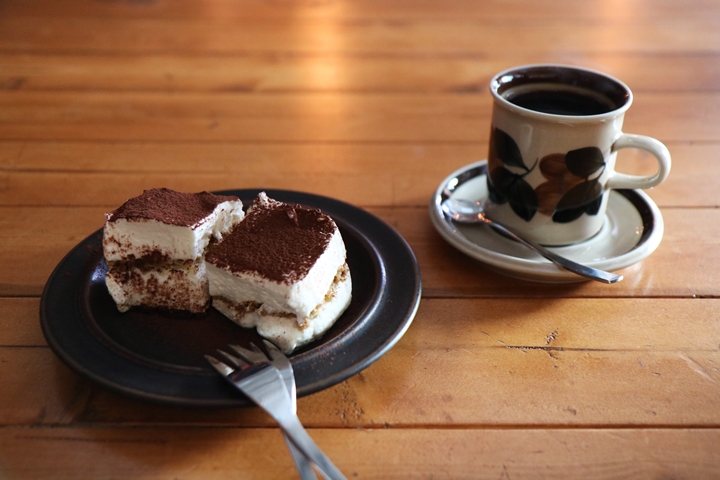 ▲Location: 76, Bogwang-ro, Yongsan-gu ▲Opening hours: 08:00 – 22:00 on weekdays, 12:00 to 22:00 on weekends ▲Price: Hand drip 6,000 won, gellate 5,000 won, amalette shakerato 8,000 won, tiramisu 4,000 won ▲Testimonial (Ona's Romeo by Shikigin): The drip coffee made with great care is delicious, but the amaretto shakerato, which has a subtle apricot flavor and aroma It was really delicious! Recommended recommended! I visited 100% of the doctors next time , and it was a great health cafe!
3. "Bulldogs", a pub with an English sensibility
"Bulldogs" is an English-style pub with a large window overlooking a street of antique furniture. A simple brunch menu made by an English chef and snacks that go with alcohol are prepared. The popular menu is "Great British Platter," which consists of hot dogs topped with various toppings such as stir-fried kimchi, chili, and cheese, and representative foods of the United Kingdom. The platter consists of fish and chips, BLT sandwiches, scotch eggs, and curried chicken, so you can enjoy them all. Please note that the butterbeer that appeared in the movie Harry Potter was also reinvented and sold in a style unique to Bulldogs.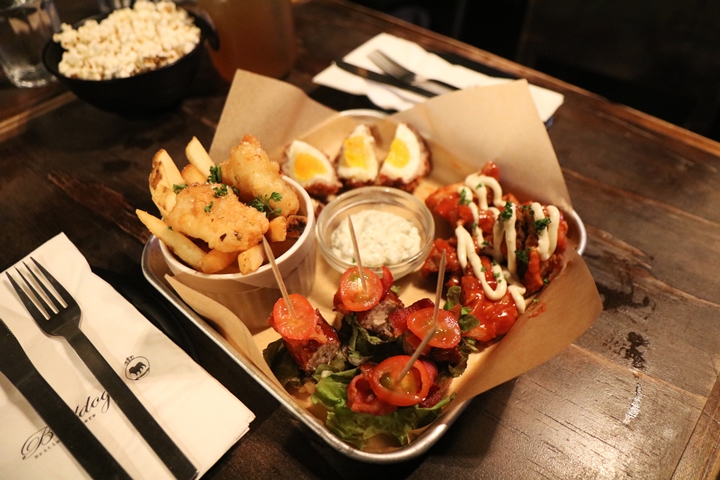 ▲Location : 2nd floor, Bogwang-ro 116-gil, Yongsan-gu ▲Business hours: Weekdays 16:00 – 23:00, Friday and Saturday 12:00 — 01:00, Sunday 12:00-23:00 ▲Price: Great British Platter 18,000 won, Kimchi hot dog 9,900 won (2x), butterbeer (Original) 5,500 won ▲Review (Florence Shikigami): The churchilli with chili sauce was really delicious! It's not big, but it was nice that it was full, Bulldog Fry!!! I don't think kimchi and french fries go well together, but they go really well together and are delicious. The business hours here seem to be different every day. Please note ~
4. Delicious sushi at a reasonable price , "Shiso sushi "
"Shiso Sushi" is a sushi restaurant with a cute atmosphere converted from a family home. A 10-pack lunch sushi set that you can enjoy for 9,000 won
is the most popular menu item. The point of sushi at Shiso Sushi is that it is topped with sashimi that is longer and thicker than the amount of rice. California rolls are also two to three times the size of a regular roll and are plentiful. Please note that sashimi and udon are included when ordering sushi today.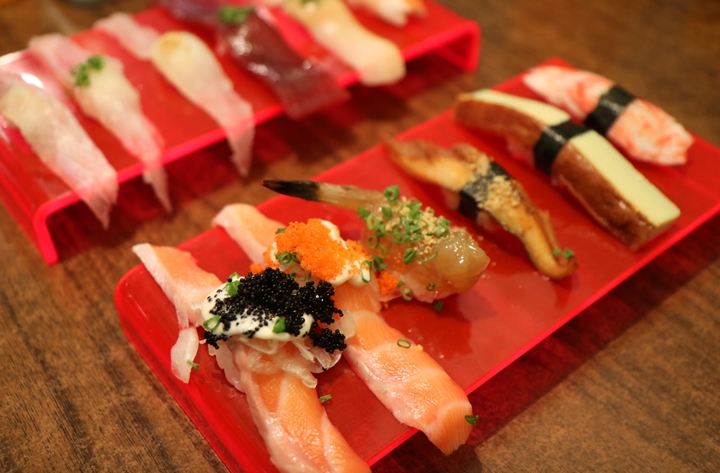 ▲Location: 111 Bogwang-ro, Yongsan-gu ▲Business hours: 11:30-04:30 on weekdays, 11:30-23:00 on Sundays, break time 15:00-17:30
▲Price range: Lunch sushi 9,000 won, today's sushi 15,000 won, California roll 12,000 won, cod soup 8,000 won ▲Testimonial (caution when handling food): Unique and cute A house where you fall in love with the interior once and fall in love twice after eating salmon rolls.
5. You can enjoy a vintage atmosphere both day and night There is , 'APT SEOUL'
"APT SEOUL", located on Itaewon Furniture Street, is a complex cultural space that operates as a cafe during the day and a pub at night. Many types of whiskey and alcohol are displayed on the first floor. You can order along with coffee. The 2nd floor has sofas with stylish colors and designs in a more vintage and private atmosphere . The 3rd floor is Please note that it is operated as a gallery, and the artist and theme will be announced on Facebook when they change.
▲Location : Bogwang-ro 51-gil 4, Yongsan-gu ▲Opening hours: 10:00 — 03:00 ▲Price range: Americano 4,500 won, tiramisu 7,000 won, whiskey 12,000 won ▲Review (Shikigin CidatokTalk): What It's a place where you feel like you have to tell a secret story without knowing it. It's cozy and comfortable, and it's a must-visit place after eating in the noisy streets of Itaewon. A secret bar that only I want to know .