A "demand food party" that awakens your sleeping food DNA
Curious and curious, I snooped my head
Laugh at the mysterious and boring taste
The more you eat once or twice, the more you can't help but fall out
Today's menu, North Korean food
What is the taste of your hometown that you remember ?
Chuseok, a national holiday that makes you miss the warm touch of a mother even more
A place that's even more nostalgic because it's close but there's no way to reach
A bowl that captures that heart with a more thoughtful touch because it knows that heart
It is a home-flavored North Korean food that comforts the hearts of the displaced.
There's absolutely no need to be a stranger.
Because similar ingredients look familiar, they're things we've already eaten
A variety of mushrooms and mochi that are fun to pick and eat without a hint of sincerity

Put on a garnish of beef and herbs that you want to give to a loved one
If you pour in the meat broth, you'll have a fishcake tray that will fill up even the empty stomach.
Our meal is not unfamiliar even if you've never thought about it
'North Korean food' comforts nostalgia
<Mysterious and boring taste "North Korean food" >
1. Kimchi rice
1. Put the washed rice in a pot, cut the raw pork, and put it between the grains of rice.
2. Wash the kimchi, prepare it, and put it on top of the rice to make it easier to eat.
3. Cook rice by adjusting the amount of water.
The taste of putting a little bit of soy sauce on it and grating it
2. "Nok Dujeon"
A little bit of pork bracken with mung beans and lard
Make dough from mung beans that have been ground to keep the particles alive
On lard lightly simmered on a grill
My father's mung bean paste that was palm-sized and easy to eat
3. Pig's foot
Pig's feet boiled with laurel, cloves, whole pepper, and quince instead of soy sauce
Use North Korean-style seasoning made from sesame juice
If you put it in a mold to harden
The beauty of the cross section stands out
A completely new North Korean pig's foot dish is ready!
4. Eat flounder
Sea food is fish aged by mixing salt with grains such as rice, rice, and narrow rice.
The combination of the umami of aged fish and the sour flavor produced by acidophilus fermentation is exquisite
Selected by the Ongoing Demand Gourmet Association

Here are some "e-North food" restaurants you should go to before closing the door.
The first restaurant
A fishcake tray with the same taste for the third generation
'Evaluation House' in Samseong-dong, Seoul
Traditional flavors have continued for the third generation since my mother from Pyeongan-do
E-North Food Comprehensive Gift Set

Various vegetables that will enhance the texture on the sake tray
Various cuts of beef that are plentifully topped
From that to the rich broth

A "fishcake tray" made by putting beef, mushrooms, and dumplings and simmered in a hot pot style
Feels like the fresh air of the common people
Woo bok: food cooked from beef belly fat
A "fishcake tray" made by putting beef , mushrooms, and dumplings and simmered in a hot pot style
The theory that the name naturally changed from Ubok to fishing bok
A soup with the right mix of vegetables and meat
The sweetness of the vegetables soaked into the broth is impressive
The flavor of the soup comes out as it boils!
A taste that reminds me of a cup of soju
Delicious visuals of meat and various garnishes
I recommend "vermicelli sari" to finish off the fishbowl tray!
Another popular dish, "Pyongyang Naengmyeon"
The spiciness of cheongyang pepper that comes from the end of the luxurious and mellow aroma of pork
Pyongyang cold noodles with a strong meat flavor are impressive even for beginners
The taste is quite different from the cold noodles of Euljiro, the mecca of Pyongyang cold noodles!
"Pyongyang Naengmyeon" with noodles that are slightly rough rather than smooth and has a unique flavor
Han Joo-pyeong: A house where you can feel the owner's persistence in maintaining the taste of the past
Second dining room
Pyongyang dumpling soup that seems casual and chic

'Dumpling shop' in Sinsa-dong, Seoul
Pyongyang gyoza made with care in the same way as a long time ago,
This restaurant's "dumpling soup " is made by combining a rich broth with a strong flavor of pork
A place full of kindness and warmth, like a mother cooking

Opened in 1982! This house shared the heyday of the colorful neighborhood
A place with old memories and sensibility that seems to have stopped in the midst of a city that has changed a lot
5 light and simple menus just like the name of this restaurant
"Dumpling hot pot, dumpling soup, bean paste, beddae mochi, red pepper paste"
A place where you can make a menu by adjusting the amount according to individual preferences
Signature menu "Dumpling soup"
Dumpling soup with a very different visual appearance from the dumpling soup we used to know
A dumpling soup that is true to its name and contains only gyoza
The scent of pork spreads throughout your mouth as soon as you take in the broth
A simple but memorable soup flavor
What is the identity of the red sauce in the soup?
The basis of the red spice mass is minced meat!
A sauce made by mixing minced meat with various ingredients such as red pepper powder, pepper, garlic, etc.
Properly mix beef and pork on top of the crunchy vegetables
Gyoza where you can fully enjoy the moist juiciness and texture
Mix finely chopped Chinese cabbage and green onions on top of the finely ground mung bean dough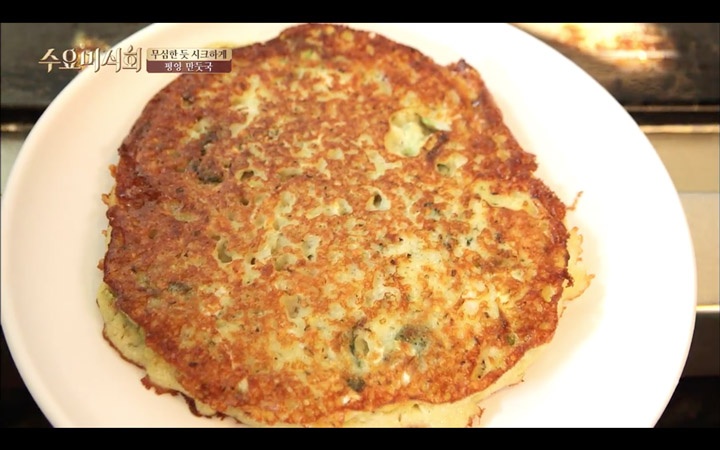 A soft and fluffy "bedbug rice cake"

The crunchy and moist flavor of this place's bedbug rice cake is a perfect match for gourd
Han Joo-pyeong: A place where you can enjoy plain yet hearty Pyongyang-style gyoza
The third dining room

Authentic E-book-style food from a chef from Okryukwan
'Dongmu Meal' in Hapjeong-dong, Seoul
"Dongmu Meal," an E-North Korean restaurant run by a chef from Okryu-gwan, a famous restaurant in North Korea
To a place where you can enjoy the high quality food he makes from North Korea
A house where you can enjoy authentic North Korean flavors that are slightly different from the style we used to know
Signature menu "Beef sashimi"
What is the appeal of beef sashimi with its extraordinary visual freshness
The sweet and sour and light texture is a taste that makes chopsticks come back and forth

Sundaiso made by mixing thoroughly washed glutinous rice with pork, various vegetables, and shinji
Glutinous rice sundae made by filling pork intestines with well-made beef and boiling it thoroughly
"Glutinous Rice Sundae" is an excellent menu that is sliced into bite-sized pieces and beautifully captured
What is a glutinous rice sundae that has been carefully sliced one by one
The chewiness that makes you feel like you're chewing on rice cake is exquisite
Last menu 'Pyongyang Naengmyeon'
It is characterized by the sour flavor that comes before the flavor of the meat in the broth
The sourness of the intended broth is an effort to recreate the taste of Pyongyang Okryugwan
Instead of pheasant, which is difficult to use in South Korea, mix beef, chicken, and pork according to the ratio to make broth
Dongmuban's "Pyongyang Naengmyeon" contains efforts to recreate the original taste of Okryukwan style
The unique texture of the sticky noodles is attractive
The secret to smooth noodles is "potato starch "
Pyongyang cold noodles from this restaurant that sticks to Okryukan's method, from broth to noodles
Han Joo-pyeong : The only place where you can enjoy more heart-wrenching North Korean food because it feels close but far away