---
Oryukdo Gawon
Dishes Family Restaurant
Oryukdo Gawon, the most scenic meat restaurant in Busan
Text, photos | Slowsammy (slowsammy)
---
Oryukdo Gawon, a meat restaurant famous for its best views in Busan
This place has a spectacular view! It is a meat shop that received the Busan Down Architecture Award in 2011, and the building is nicely built.
There are people who still know it as a cafe, including Bong Blok.
Oryukudogawon is a place that operates a meat shop and cafe.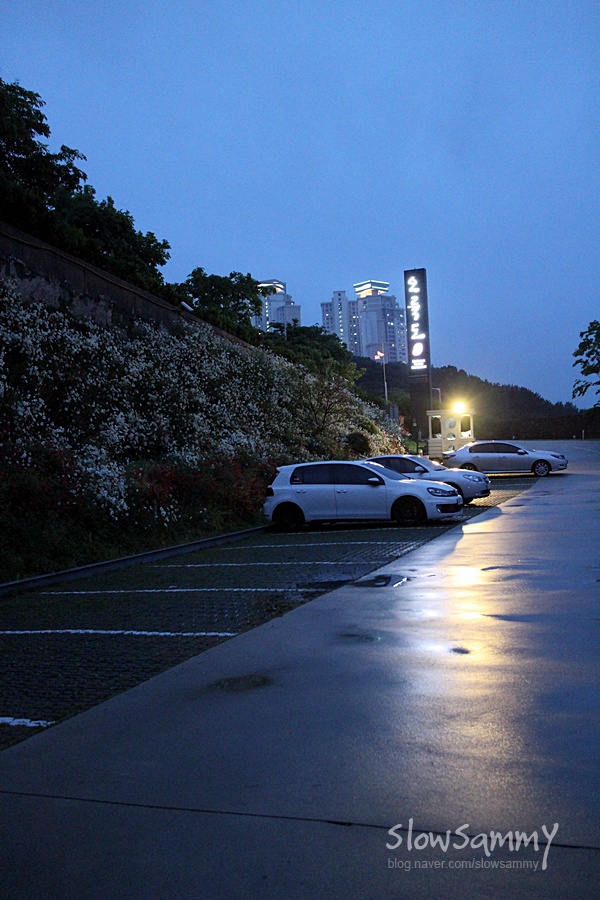 Queen Mama and the Goddess of Hell are good prices and this place has a nice view.
I sometimes use Oryukdo Gawon Lunch and send boompoo shots on social media.
The famous Busan Oryukdo Gawon! After work, I'll go there too.
Let's take a picture of the night view of Oryukdo.
Oryukdo Garden was a really nice place.
Even when I saw it in the construction industry, I felt so wonderful… a garden full of modern and natural feelings
It's a rainy day, so it's a pity that I wasn't able to capture each one in detail!
I think it would be better to take pictures and view this place on a clear day rather than a rainy day.
The house is so famous that everyone knows it, even if you post a few photos!!
Because of this atmosphere, no one has visited, probably because the lunch menu is particularly cheap.
My only village N
With grass at the meat shop~
The fact that a Western-style pool feels better than a Korean-style pool…
set B 80,000
1 raw duck barbecue+1 plate of grilled Korean beef
It's just the right amount for 3 to 4 people.
Grilled Korean beef yakiniku

It all came out baked, and I put it on a tealight, so I was able to keep it warm to eat.
The seasoning for Korean beef yakiniku wasn't strong, and it was delicious.
Just like a steak plate, the garnish vegetables are both pretty and tasty.
The meat is soft and delicious, so it's a chopstick war!
Aren't we just noticing~~~
If you wrap the meat in seaweed water and eat it, it's amazing!
I take care of the potatoes!
Fresh duck barbecue
Oryukdo Gawon is famous for its barbecue menu.
If you just look at it, you'd think it came out of sliced smoked duck, but…
Actually here! It is said to be ducks smoked from oak trees in Oryukudo Gawon.
Look at the duck cross-section~
Aha…
Duck is my favorite type of meat, so I have nothing more to say.
Dipping cock-cock in sauce is the best!
Feast noodles 3000
It's constantly raining and changing outside, and the weather is cool, so I finished with a bowl of noodles!
I finally visited Oryukdo Garden!
A famous meat shop in Busan that I admired only by looking at it in the picture!
Even when I actually went there, it was a wonderful place just like the picture.
I think it would be a good choice if you chose this place when you are visiting other regions or hosting foreign friends.
Oryukdo Gawon is the most scenic meat shop in Busan, and for those of us meat eaters, it's nice to have a meat menu,
It's an amazing place with a great driving course and photo zone, so I'd like to visit again next time and take pictures of the daytime scenery.
* Busan Oryukdo Gawon*
894-55 Yongho-dong, Nam-gu, Busan
051-635-0707
Opening hours: 11:30 – 22:00
The parking lot is spacious and there is a caretaker